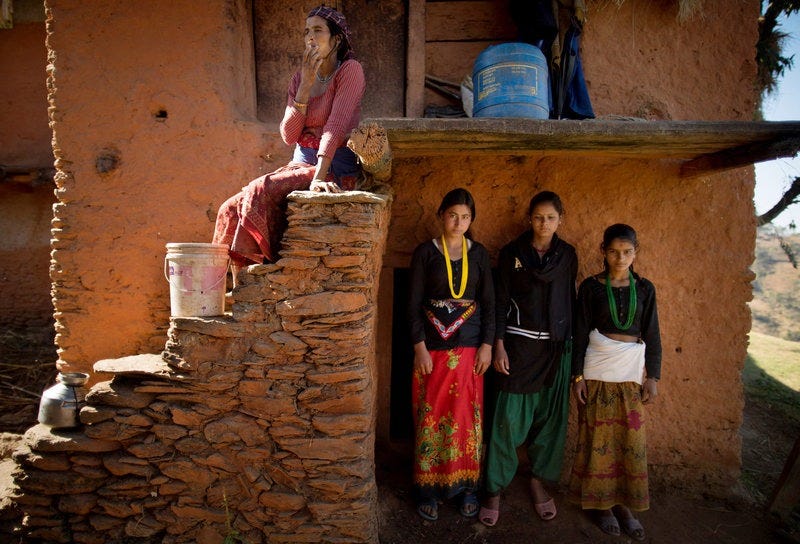 Nepal Development Project
Nepal's tradition of Chaupadi
Chaupadi is the tradition of isolating women from the village during periods of menstruation. They are removed from society for a week to sheds named 'goths' and are treated as impure and untouchable. Washing and eating are also arranged separately with complete isolation from their families throughout the week. Hypothermia, jackal attacks, rape and death are issues women face whilst ostracized to these areas with refusal to go impossible due to the belief of breaking tradition to bring devastating bad luck. Since 2005, the Supreme Court of Nepal has issued a ban on the practice however it fails to reach the far west as the practice still continues. This tradition undermines social inequality and creates obstacles to women's work, empowerment and change within the communities.
Our Story in Nepal, 2015 - present
Sponsor: Ministry of Foreign Affairs' Grant Assistance for Japanese NGO Projects
In order to solve these gender issues, and for women's independence and empowerment, ICA Japan provided technical education and micro-credit guidance to increase income and improve women's status. Many women in the village have many illiteracy because it is an area where women don't need education. However, reading and writing and simple calculations are necessary for women to be independent. Therefore, literacy education was provided for women and early childhood education was provided for children to enhance social development. In addition, there are no watering areas for drinking water in the area, and women and children are forced to draw water in the mountains every day and suffer from physical fatigue. Therefore, we constructed a drinking water facility and placed water pipes to reduce the burden of drawing water. At the end of the project, the project centered on women and continued to improve income at the local centers. However, the center was severely damaged by the 2015 Nepal earthquake, and in 2016, with the support of the Ministry of Foreign Affairs, we repaired the center and conducted vocational training (manufacture of sanitary napkins) for female groups.
Please head over to our Global Giving Charity page to learn more, donate and participate in our goals for Nepal!