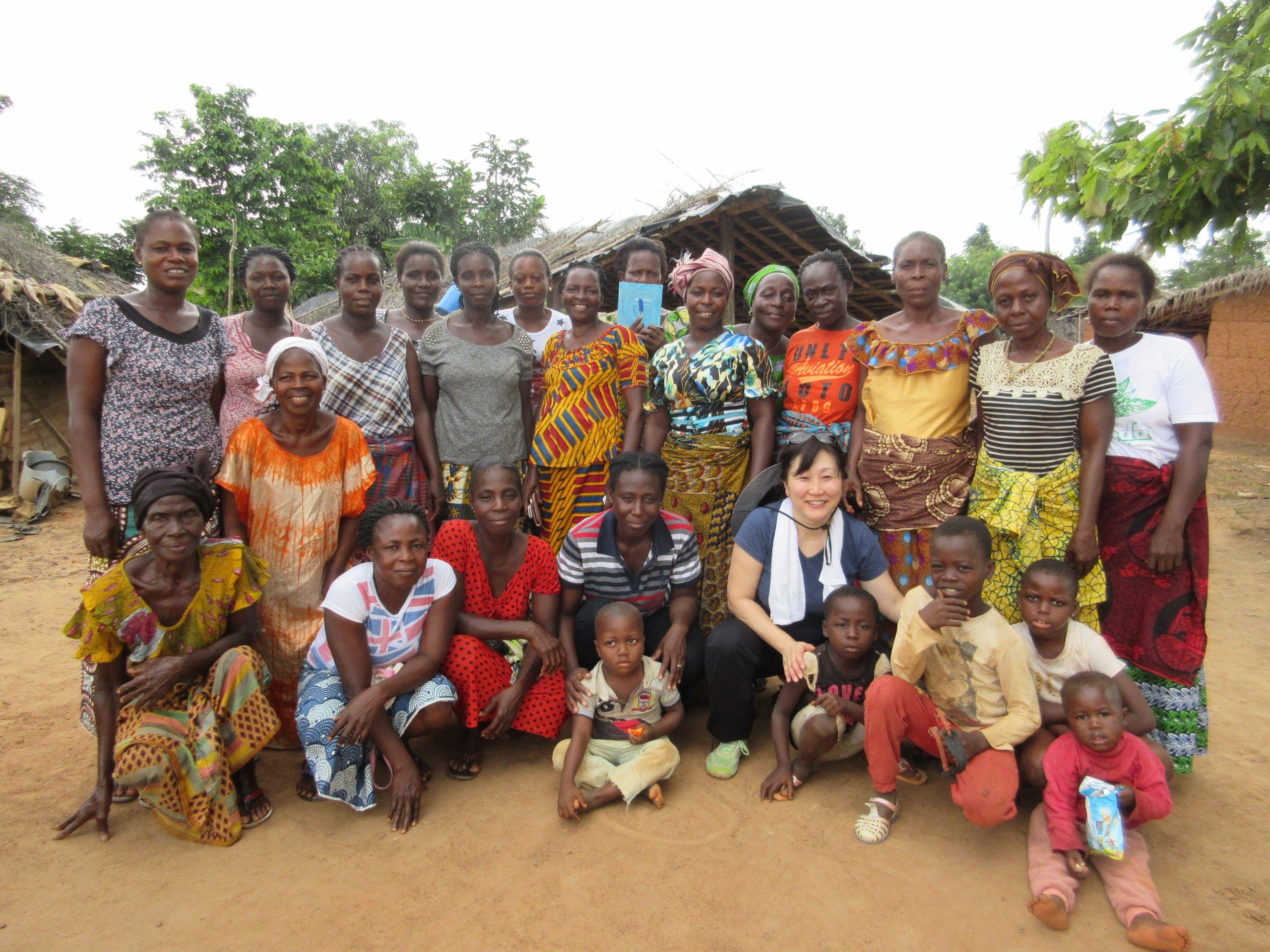 Our Story in Cote d'Ivoire
Sponsor: Ministry of Foreign Affairs' Grant Assistance for Japanese NGO Projec
To combat extreme poverty and the high unemployment rate in the region, ICAJ is committed to stabilize the economic infrastructure in 11 villages to empower the local community. Activities like building kiosks and restaurants, human development training and support for diverse farming projects jointly aim at helping the people to improve their living standards.
Sustainable Farming 2017 - present
In cooperation with ICA Cote d'Ivoire, we started to provide the tools for the people of 11 villages to start their own local farming projects. Vegetables are being grown and sold at the markets, agroforestry fields were started and thirteen chicken houses have been built with an incubator has been provided as well. Additional training and education for the people gives them access to the knowledge necessary to maintain and further extend these activities. Building up a new, independent, local industry decreases the high unemployment rate within the region, while giving the highly motivated population the chance to actively participate.
With focusing our efforts on enabling the local community to reach a long term balance and sustainable way of life, we are aiming at decreasing the villages' dependence on NGO and other kinds of support from the outside. In order to establish a participative community, ICA staff also holds trainings in leadership and community development, which many villagers, especially women, show an eagerness to learn.
Want to know more?
Find more information about our project in Cote d'Ivoire here: