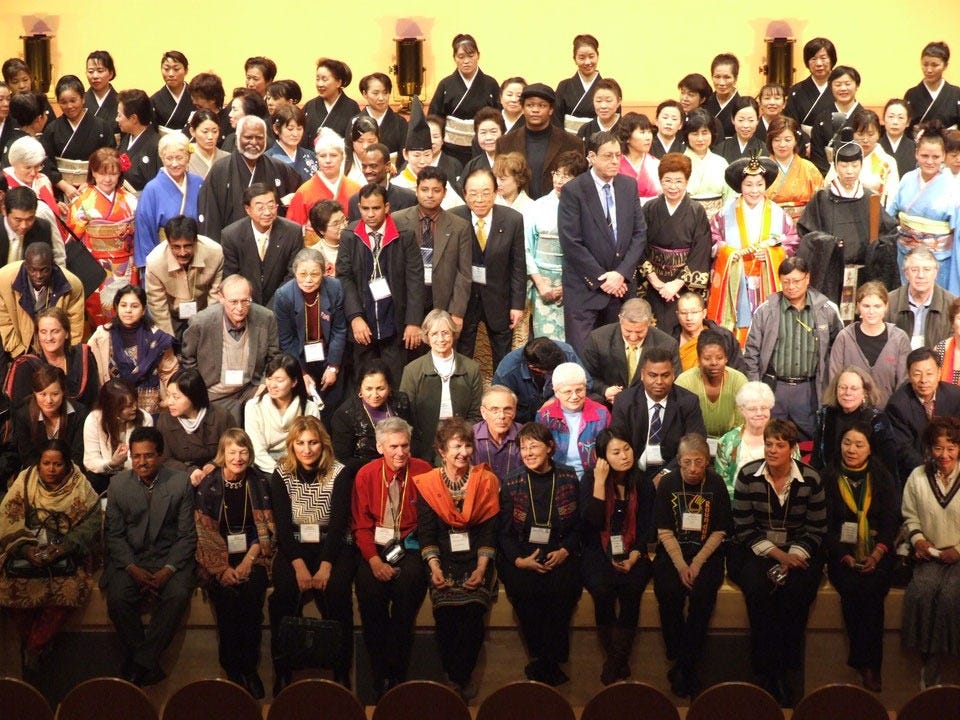 About Us
The Institute of Cultural Affairs Japan is a private non-profit organization concerned with the human factor in world development. At the heart of ICA's work is the belief that long-term, sustainable development happens only when people grasp the significance of their own lives in the larger scheme of things - when they actively participate in the changes taking place around them instead of merely being targets of that change.
Community Development
It's easy to do great work when you believe in what you do. That's why we're committed to helping teach more individuals and communities to reach independent growth.
Female Empowerment
Challenging the status quo of many developing regions and providing a chance for women to take charge of their lives. Training, facilitating, and mediating come together in tackling women's issues globally.
Revitalization
ICA Japan has worked around the globe to help revitalize and rebuild communities struck by natural disasters.
Wayne Ellsworth
Co-Director
Don Hinkelman

Board Member
ICA International
ICA Japan is 1 of 48 member countries across the globe. Find out more about ICA International and all that we stand for here: